Introducing… Kynsy
August 17, 2020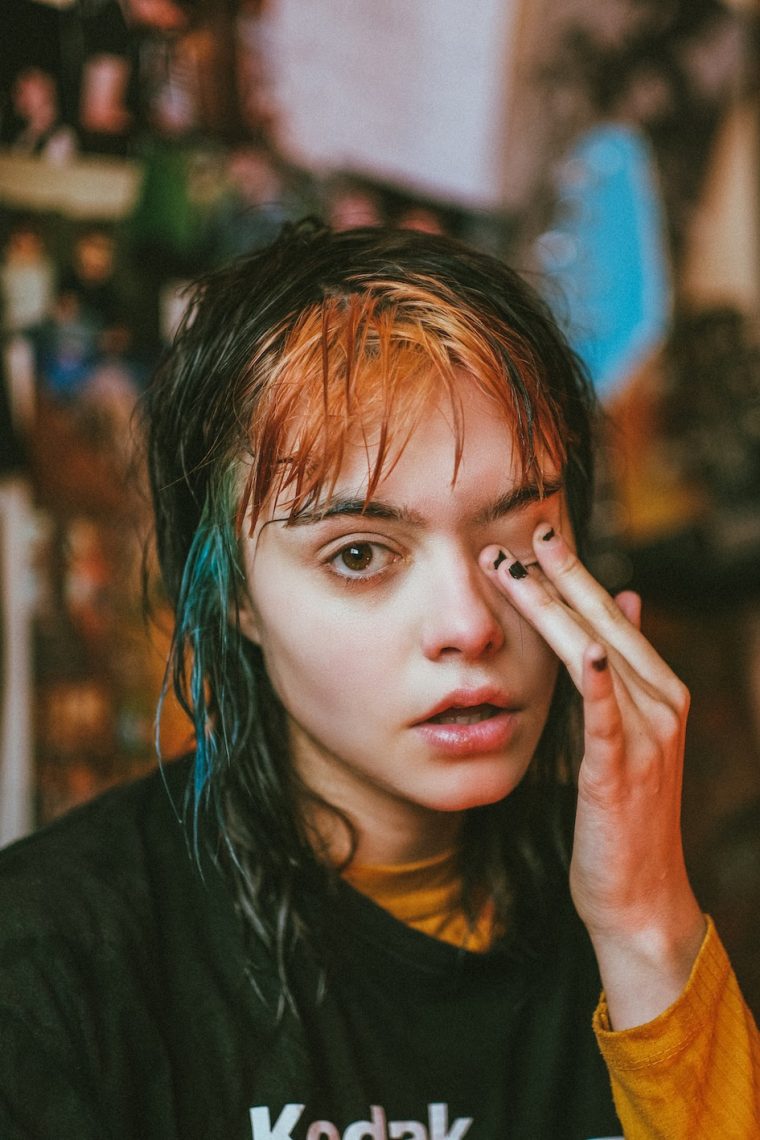 The 23 year-old rising Irish songwriter shares her debut single 'Cold Blue Light' Today
Watch "Cold Blue Light": https://youtu.be/X4KvJH-ypNM
Stream Here : https://awal.ffm.to/coldbluelight
Introducing Kynsy – the solo project of rising 23 year-old multi-instrumentalist, songwriter and producer, Ciara Lindsey – who today releases her debut single, 'Cold Blue Light. Having previously performed on the Other Voices Music Trail and at Ireland Music Week, the Dublin artist kicked off this year with a whole host of 2020 Hot List features (including 2FM's Rising 2020 list, Golden Plec's 2020 Picks, Last Mixed Tape 10 Emerging Acts for 2020 and Hot Press Hot for 2020).
A velvet-lined boxing-glove that delivers a sucker punch of a chorus as well as head-spinning hooks, the song's wry lyrics depict fading chancers and their last grasp at relevance. Her louche almost rakish delivery is half world-weary lounge singer, half astute soothsayer. About the track and video, Kynsy said:
"'Cold Blue Light' is about the bullies we all encounter in life and looking for meaning in the darkness they create. I wanted to write a song that held some sort of balance between destruction and hope. It's based on an encounter I had at a new year's eve party where there was a guy spouting racist remarks at people and it was quite upsetting and stuck with me. The result was a rowdy pop song truck full of sticky anger and synth pop goo. The video was filmed just with a camera on a tripod in my back garden, I wanted it to be direct and simple so people could focus on the music."
Watch/share the video for 'Cold Blue Light' HERE
Moving from the metallic lurch of a nightclubbing Iggy Pop to the icy cool of St. Vincent and the futurism of Julian Casablancas, Kynsy has constructed her own world, one with a playful juxtaposition between the warmth of pitch perfect pop melodies and the stinging realism of her lyrics.
Watch this space for more music and news on Kynsy, coming soon.
'Cold Blue Light' single art
For more information:
For PR enquiries please contact Mission PR & Communications Ltd
sabrinasheehan@missionpr.ie / Dorothy@missionpr.ie
086 2503751 / 01 6750695